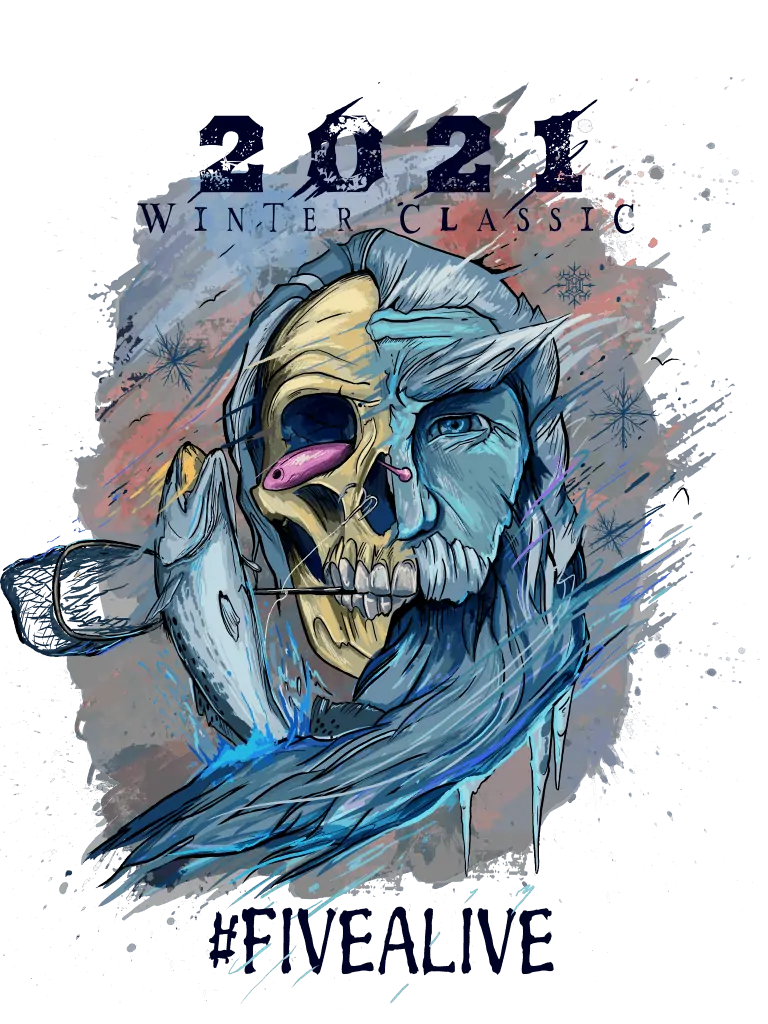 Premier Speckled Trout Fishing Tournament
Wow! Seven successful Winter Classic fishing tournaments are now in the record books. The Winter Classic 2021 dates were January 23rd and 24th. We registered the most participating teams for this years premier speckled trout fishing tournament. The past champions were registered for this years Winter Classic. Which, included the three time and defending champions Captain Bobby Abruscato and Captain Richard Rutland AKA The Wrecking Crew. Two time champions Trevor Wood and I (Captain Patric Garmeson) AKA Uglywood. And the second year champions David Hare and John Howard AKA Team H&H.
The Winter Classic 2021
What better way to bring in a new year than with a bad to the bone fishing contest. Every single year as the host of a tournament I am hopeful for good conditions and good fishing. Somehow, the lucky seventh edition of The Winter Classic has all of the right ingredients. The ingredients I am referring to are the water quality, quality fishing, and decent weather. Leading up to the speckled trout fishing tournament anglers were catching speckled trout throughout the entire Mobile Bay system. River stages were low, water was in some cases too clear.
Top Sponsors
All great things in life are not done alone. Therefore, I bring in some great partners for the premier speckled trout tournament. L&M Marine has been our top sponsor for the event 6 out of 7 years. Owner Michael Maxwell and sales manager Jon Page have been big supporters of me personally, my fishing guide business and The Winter Classic for several years. I encourage anyone in the boat market or are in need of service/repair give L&M Marine a shot at your business. Despite L&M Marine being a top contributor to The Winter Classic we also have a long standing relationship with The First Bank. The relationship with The First Bank is fostered by John Erwin who has helped me with numerous business purchases over the years. Regardless if your banking needs are large or small I highly recommend giving The First Bank a shot at your business.
Supporting Cast
In addition to our top contributors we have a great group of supporters. For instance, Breakline Optics has donated two pair of glasses each year for the past 6 years. Personally, I wear Breakline polarized sunglasses every single day. They are lightweight, comfortable, durable and above all they are the best glasses I have ever worn for sight fishing. The next long standing sponsor of The Winter Classic is Blue Water Graphics. Michelle and her staff have provided decals, signs and banners additionaly everyones favorite the big ass checks! Surprisingly, the turnaround time on most orders are quicker than you might expect. Not only does Blue Water Graphics provide options for decals, signs, banners and big checks they also have options for screen printing and embroidery.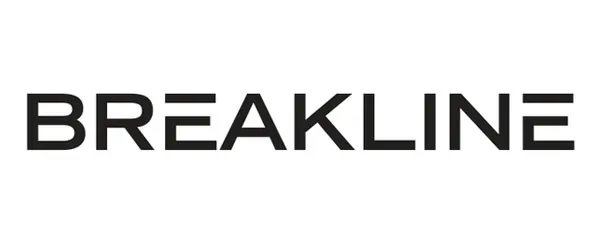 Tournament Management
Anyone that has been fishing tournaments for longer than about five years have experienced slow tournament weigh ins witheven slower results. Therefore, I partnered with Fishing Chaos in 2018 to bring The Winter Classic and my fishing guide service to the digital age. Fishing Chaos provides anglers, fishing guides, and customers looking to hire a fishing guides an incredible online experience. Respectively, Fishing Chaos is becoming household name in the fishing industry. The Winter Classic anglers were able to register online anytime day or night. Each registered angler can instantly see other registered anglers and find all tournament information. Lastly, the tournament results show up instantly on the app and the registered angler receives an emailed receipt of the weigh in results.
Shaping up nicely
First, this will be the only Winter Classic that has had decent weather without a forecasted front coming in on Saturday or Sunday. As I mentioned earlier the bay and most rivers are holding speckled trout due to good water quality. Prior to the start of The Winter Classic I along with most anglers in the field are getting some "prefishing" done. As a tournament director it is really cool to see how much effort the anglers put into trying to cash a check in this event. Trevor and I cover a tremendous amount of water during our two practice days. He and I located 4 groups of fish in 4 different areas that had our hopes high for being in the running. We never located "the right school" but we felt confident in bringing 12-14 pounds to the scale on day one.
Its go Time
According to The Winter Classic rules anglers are allowed to launch,drop, or deploy his or her vessel into the water at 4am and no sooner on each day of the tournament. Why so early? The first year of the tournament we anglers wanted to compete in the tournament and fish in Mississippi waters. Since this is an Alabama based tournament I wanted all anglers to leave and return with in Alabama. The tournament offically begins at 5:00am. In other words, "lines in" begins at 5:00am. Trevor and I launched around 4:30 and took our time to get to our first spot. Our first spot ended up being only a few hundred yards from this years champions. Overall Trevor and I ended day one feeling like we had a shot. We certainly felt like we were in good position to make a run on Sunday.
Weigh in begins
First to weigh in was Billy Howell and Rob Hall AKA "All Jacked Up" with a weight of 9.41. Next to weigh Team S&B. S&B is made up of Steve Lindsey and Brandon McCart, these two showed up in a bass boat and 5 lively speckled trout with a total weight of 15.49# which includes the live fish bonus. The next solid day one weight was brought by team Lost Cause with a total weight of 13.67# which included live fish bonus. Lost Cause is made up of Kyle Mitternight and Rick Tourne. The 11th team to weigh in brought the heaviest fish of the day to the scales. Jason Gamble and Junnie Ellis AKA Double J weighed in a 4.07 speckled trout that was awarded the .25# live fish bonus for a total weight of 4.32.
Day one weigh in continues
The thirteenth team to arrive to the scales is last years second place team Mines Bigger 2 comprised of father and son team Scott and Jamie Stevens. They drop the hammer with a five fish weight which includes live fish bonus of 16.28#. Not to be out done Kevin Chalk and Clay Dean Team "Just fo Sho" drops the heaviest bag of the day on the scales. Therefore, Just fo Sho is now in first place with 16.47#. Richard Rutland and Bobby Abruscato show up with a respectable 14.06# which will keep them in the hunt heading into day two. Trevor and I are the last team to weigh in. We did exactly what we hoped for we are in the hunt with a total weight of 14.21#.
Strategy Time
We have entered into strategy time. This is the time when all teams take in all the information they can from the dock talk to their own recon. Who brought the heavy bags? Where were they? Will their fish hold up? In my opinion the top 13 teams all have a shot at placing and the top 6 teams have legit shots to win this years premier speckled trout fishing tournament. Not to mention that on Sunday teams are fishing for the heavy bag prize sponsored by The Slick Lure and Breakline Optics . Most teams are competing in a couple side pots. The lunker which is awarded to the largest fish of the weekend and the new Average Joe award. In other words many options remain open for most any team.
It sure was fun
Conditions were fair for all anglers. Just need to add the right fish. Trevor and I found a solid creel fish by 7:30ish and then sucked up the rest of the day. Three of the four areas we found fish in practice all disappeared. Our day was toast. Oh well, I had a blast fishing with my friend Trevor for four days. Obviously Trevor and I want to win but the wins are icing on the cake.
Final Day
Its here. The final day. All anglers I assume are pulling out the best cards, best lures and best strategies. The premier speckled trout fishing tournament is in its final day and its time to make it happen. Therefore, the final day is the hold nothing back day. If you found some fish its time to get on them and make them bite.
Lets get this day 2 started
The final day weigh in begins with the team in last place and finishes with the team in first place from day one. All teams must be checked in with weigh master prior to 3pm. The tournament weigh in begins with Doug Tierce and Jay O'brien as team "Resurrection". Doug and Jay stayed consistent by weighing in at least 1 legal speckled trout each day. The most notable single fish brought to the scales all weekend was the tournament "Lunker" weighed in by Billy Howell and Robb Hall AKA "All Jacked up". Their fish was alive and weighed 6.57# and was awarded .25# bonus for a total score of 6.82#. Ran Red Fishing which is harder to say than read is Noel Riley and Aaron Atwood maintained a consistent weekend by weighing in 9.6# on day one and 10.74# on day two. Thus having a respectable tournament total of 20.34#.
Getting close
Weighing in after Ran Red fishing is new comers L&M Marine. Jon Page and Bob Nygaard aka L&M Marine dropped the 4th best day two creel on the scale with 13.36# and a two day total of 22.96#. Wrecking Crew did what they do and dropped a very respectable 16.69# to place them securely in 1st place with only four teams left to weigh. Trevor and I were up next and as I mentioned earlier we sucked it up and only brought 8.5# to the scale. Team S&B said they had a tough day but managed a decent weight of 11.19# to put them in 2nd behind Wrecking Crew with a two day total of 26.68. Mines Bigger 2 weighs in next. The crowd drew in tight. Not much "social distancing".
Last two teams
Scott and son Jamie pull 5 nearly identical live speckled trout and place into the basket. The crowd goes silent. Weighmaster John "the reel man" Burke calls a weight of 16.56# and "Five Alive!" which gave them the heaviest weight of the weekend for a total of 17.81#. This secures Mines Bigger 2 firmly into 1st place with only one team left to weigh in. Kevin Chalk and Clay Dean dropped the hammer on day one with a day one weight of 16.47#. Although they had a strong day one they needed to have an even better day two to take home the championship trophies. Unfortunately, team Just Fo Sho only showed up for Saturday because they fell short on Sunday with a 10.01# day two creel. Drum Roll please…..
Heavy bag, Average Joe and Lunker
The Sunday Heavy Bag sponsored by The Slick Lure and Breakline Optics goes to Team Mines Bigger 2. Sunday total weight of 17.81# for Scott and Jamie Stevens which they caught with slick lures! The brand new side pot category "Average Joe" goes to the the team that buys in and finished closest to the average weight of the tournament. This years "Average Joe" award goes to Ran Red Fishing. The Lunker goes to "All Jacked up!". Billy Howell and Robb Hall had a few snafu moments during the weekend but with a single cast by Billy of a Mirrodine XL and a perfectly executed net job from Robb they managed to land the largest speckled trout of the weekend and a top 5 finish overall.
Show and Place
Third Place goes to Steve and Brandon team S&B with a total weight of 26.68#. When asked how they got it done Steve said a variety of tactics and he found a new use for a slick lure. The new suggested use of a slick lure is a live well plug when yours magically disappears. Second place goes to the most consistent Winter Classic tournament anglers. Captain Richard Rutland and Captain Bobby Abruscato. The second place Wrecking Crew weighed in a very respectable two day total of 30.75#.
And the Winners are…
There was one team that stood out as being ultra consistent for The Winter Classic 2021 weekend. Only one team that threw The Slick Lure all weekend. One team that found fish and never left them. And only one team that hooked and landed the right fish to put them on top! Congratulations Scott and Jamie Stevens AKA Mines Bigger 2 as the winners of The Winter Classic 2021 with a total weight of 34.09# in the premier speckled trout fishing tournament!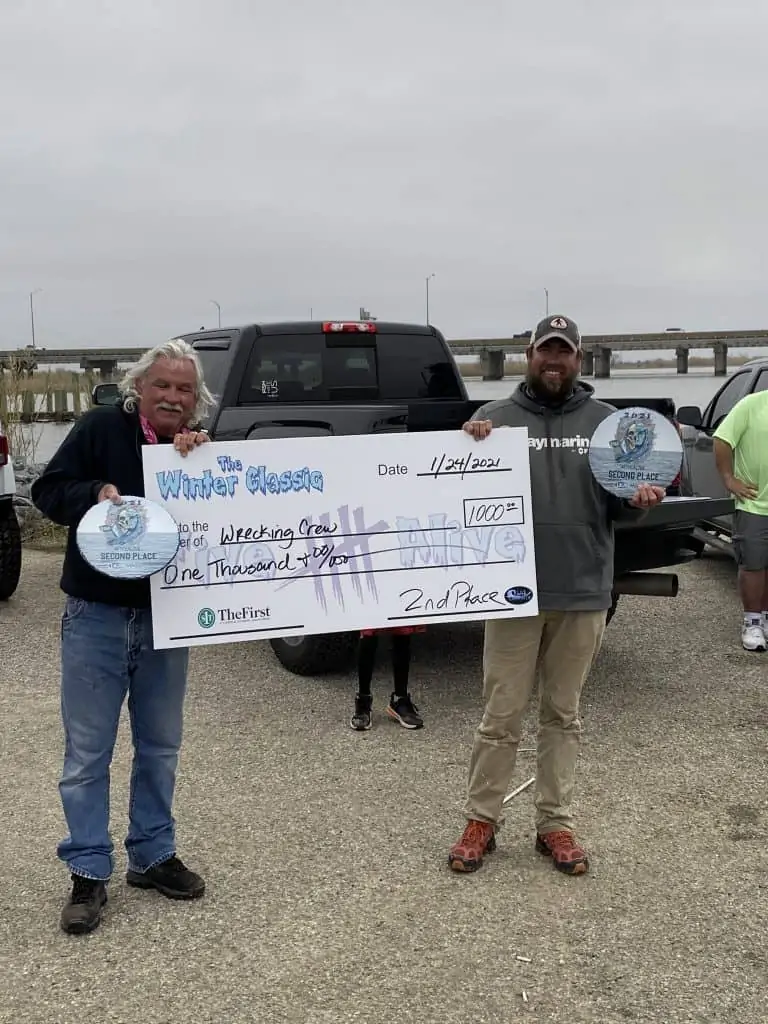 Thank you
Thank you John Burke for being the best weighmaster we could ever ask for! And thank you to all The Winter Classic 2021 participants. Also, thank you to all the sponsors of The 2021 Winter Classic.