Gulf Coast Fishing Charter
USCG Licensed Captain Patric Garmeson with Ugly Fishing has prepared a few packages to choose from when deciding on how you would like to invest your time on the water. A fishing charter can provide fun for the whole family. Whether you hope to spend your day speckled trout fishing, chasing redfish, catching sheepshead or red snapper. We have options to satisfy near any fishing appetite. **All prices are for the entire boat trip and not per person pricing**
Our Most Popular Fishing Adventures for 1-4 anglers
Prices ranging from $499-$799 per trip
Short Trip Inshore
Will provide you with everything you need to catch fish in and around the Mobile area.
This trip works well for people who have time restrictions.
4 hour fishing trip $499 for 1-3 anglers add a 4th angler for an additional $100
The Inshore
Our most popular package!
The Inshore is great for all type of anglers.
4-6 hour fishing trip.
$599 for up to 3 anglers. $100 to add one more angler.
The Nearshore
Gulf fishing **Seasonal**
Rated our MOST EXCITING trip!
4 - 6 hour Fishing Trip
Gulf Shores, Fort Morgan or Dauphin Island Pick up
Our favorite fishing trip for older kids and young adults because you just never know what you're gonna catch.
Price is $799 for up to 3 anglers. $100 to add a 4th angler.
Due to the potential of rough seas we like to reserve a back up fishing trip option like our "Inshore Trip"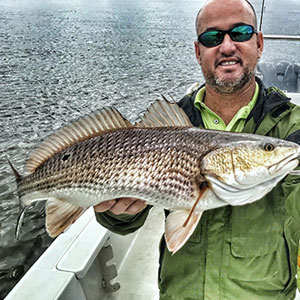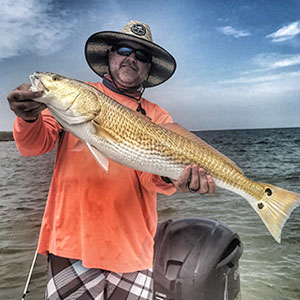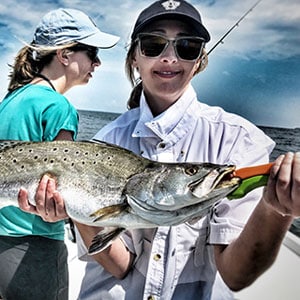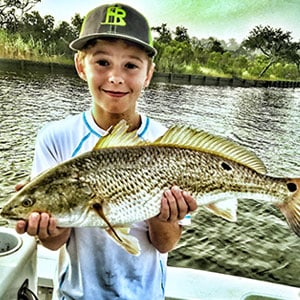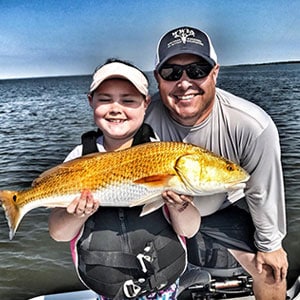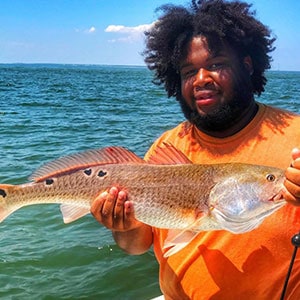 Our All Day Fishing Experiences for 1,2 or 3 anglers
Prices ranging from $749-$899 per trip
The Gator
Trophy speckled trout fishing.
Trophy Trout Fishing is my passion and is what keeps me up at night, thinking about what big trout are doing and why.
We may leave as early as 4:00am to find our bait and may not return until dark.
You will work your tail off in pursuit of a big trout.
If catching a trophy speckled trout is on your bucket list then you have come to the right spot.
$899 For up to 2 people
Inshore Full Day
This fishing experience is our Keeper Trip on steroids.
Plan to fish various methods, usually a mix of both live bait and artificial bait.
Target various species if desired.
Fun for avid anglers.
Daylight till you give up.
$795 for up to 3 anglers. Add a 4th angler for $100.
Delta All Day
**SEASONAL** Fall, Winter and Early Spring. Some of the best inshore fishing of the year
We will plan to leave the dock by daylight and fish till 30-60 minutes before dark.
We will spend most of the time in the rivers in the Delta or the tributaries around the bay like Dog, Fowl, Fish, or Bon Secour Rivers.
$749 for up to 3 anglers. Add a 4th angler for $100.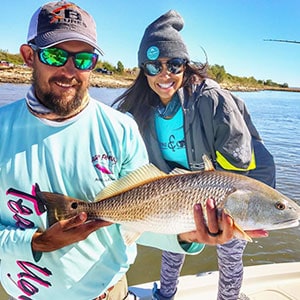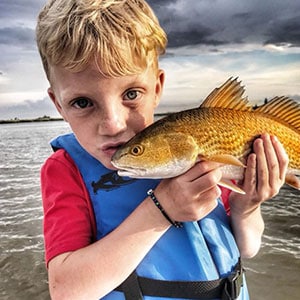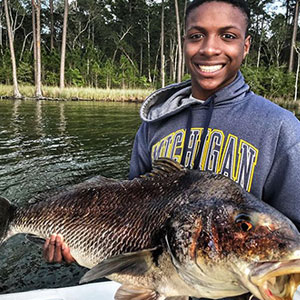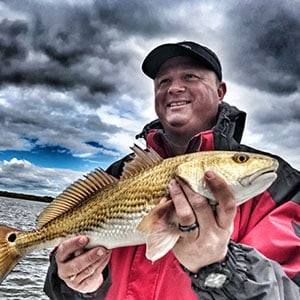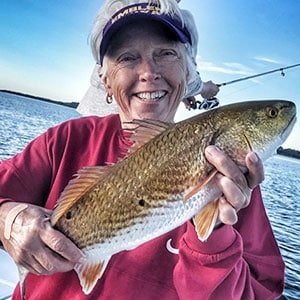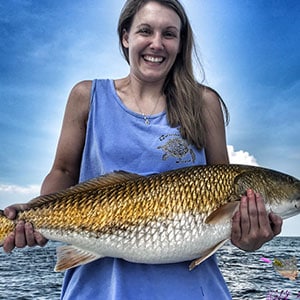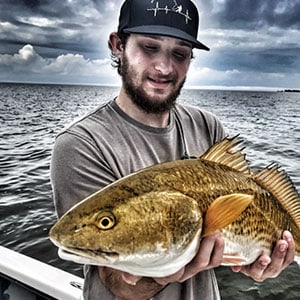 Specialty options (seasonal availability)
Prices ranging from $299-$799 per trip
Delta Short
Delta/River Fishing.
**SEASONAL**Usually Fall and Winter but can last well into the Spring.
The goal with this trip is to get on the water early, experience some inshore fishing without giving up nearly a whole day.
We will almost exclusively fish with artificial bait .
Our targeted fish are generally speckled trout and redfish.
$299 for up to 3 anglers. $75 to add a 4th angler.
Red Snapper Trip
Only Available Fridays, Saturdays, Sundays, and Mondays May 22, 2020 through July 19, 2020
Feel the powerful pull of the World Famous Alabama Red Snapper.
$799 for up to 3 people. $100 for each additional for up to 4 in total.
We travel less than 9 miles from shore for Red Snapper
Due to the potential of rough seas we like to reserve a back up fishing trip option like our "Inshore Trip"
The Boat Tour
Sunset Tour
The boat tour will depart and return in approximately 3 hours.
The boat tour will depart from your nearest location (depending on wind and weather).
$299 for up to 4 people. $50 for each additional for up to 6 in total.
Have more questions?
Whether you're looking for a fishing guide, fishing charter or just have questions about fishing,
Give Captain Patric a call!
Testimonials
"This was the best fishing trip Alexander and I have ever been on.
Captain Patrick put us on the big fish immediately.
Only had to change locations 2 times and each time we caught fish at each location.
Caught 9 different species of fish and the largest fish we've ever caught."
Brian B.  from Texas
"Had an opportunity to fish with several other captains over the years but Patrick is by far the best we've fished with. He worked hard to put us on fish under some "tough" weather conditions and we loaded up with nice trout. Captain Patrick knows what he's doing and goes out of his way to make sure you have a great experience.
This was our first time to fish with "Ugly Fishing" and we'll be back. HIGHLY recommend this charter."
Kieth S. from Alabama
"This is my second charter fishing trip in Mobile Bay Area. Last year was my 1st & I went with a group charter that was good (3) at best. This trip with Ugly Fishing by Captain Patrick was great. Patrick called fellow colleagues to get the most up to the minute reports where conditions were good for catching desirable fish. He moved around looking for favorable conditions. We limited out on Speckled Trout and caught two 15-20 pound Jack Crevalle's that were released. He cleaned and bagged our Speckled Trout. It was a Great Trip."
Patrick L. guest of the Grand Hotel
I have fished with some other fishing guides but Patric with Ugly Fishing has to be the most versatile fisherman there is on the Gulf Coast. Twice I booked at charter at two different locations we were vacationing at, once at lower Mobile Bay and the other time at Dauphin Island. How he can find fish to catch no matter where he is amazes me!
The other time we have been fishing with Patric was on Christmas Eve day, wind blowing, cold, but we filled the cooler with delicious white and speckled trout!
Don't think the price of the Ugly Fishing's charters are expensive. Patric works hard to make sure you have a great time and he has quite a lot of money tied up in his boat and tackle.
Patric is a humble guy but he is top-notch in my opinion. Whether you are a seasoned fisherman or a first timer, don't hesitate to give Patric a call.
Kyle R. from Alabama
"We had a great day on the water today with Captain Patric with Ugly Fishing. He was very patient, incredibly knowledgeable of the area, and knew exactly where the fish were biting! We caught our limit on Red Snapper and Speckled Trout. Almost every cast was a bite! He even took great photos and video footage of all the action that we will treasure forever! We highly recommend booking with Ugly Fishing Charters and look forward to booking again!"
 Jessica G. from Louisiana
My youngest son wanted to fish for his birthday, we wanted to fish around Mobile, and I was fortunate enough to find Captain Patric on Trip Advisor. I can't say enough about what a fantastic day we all had. The day is summed up by the biggest smile I've seen on my teenage son in the attached picture after he spent 30 minutes landing the 'big one.' Captain Patric was on time, patient and fun for my sons. He taught all of us quite a bit, and had me casting so much better by the end of the day. To top it off, he cleaned our fish at his parent's beautiful home and they fed my son's hot dogs and hamburgers (great family). A perfect ending for a bunch of hungry boys. We will definitely be fishing with Captain Patric again and I highly recommend him!
Dana S. from Louisiana
"Our family of 3 traveled from NE Alabama just to charter a day with Ugly Fishing....and Captain Patric did not disappoint...we had a great day of fishing...caught ALOT of Trout and various other fish...his fishing gear was top notch and his boat was clean and spacious to accommodate all of us...also Patric is a great guide...we are looking forward to our next fishng trip"
Lisa H. from Alabama
"We had an amazing fishing experience with captain Patric. Each stop we made led to many fish being caught and some being kept. Captain Patric is very positive, patient, and knowledgeable about saltwater fishing. He worked very hard to put us on fish. I will definitely book another trip with Ugly fishing when we visit Gulf Shores again"
Karen N. from Texas
"Great knowledge and determination. Very versatile will not only put you on fish but also think outside the box till you land fish. Best in the business in my opinion."
Larry B. from Kentucky
"Patric Garmeson is an excellent host and amazing fisherman. Patric has guided our group over 5 times and each and every trip has been fantastic. Patric knows where the bite is around the Mobile bay area and consistently puts us on our favorite, the bigger speckled trout. He is easy to work with, provides superb service to his guests and is one of the best guides and hosts we have fished with. We plan to return to Mobile for many future trips with Patric."
Greg S. from Georgia
"We had a great time fishing with Captain Patrick and will definitely go again. Extremely knowledgeable, excellent equipment and provides so many tips on fishing. Caught all we could handle and he even cleans them "
Kathy R. from Alabama
"Would give Capt. Patric 10 stars if possible . Very knowledgeable, works very hard to put you on em. A genuine good guy. Reasonable rates, that when your done you can honestly feel like it was worth every penny."
Jeremy W. from Alabama
"Had a fantastic trip today with Ugly Fishing. Caught redfish, sheepshead and some of the largest speckle trout we've ever seen. Cptn. Patric was super, even when my grandson and his buddy (both 15) got lines tangled. We saw other boats struggling, but we got the fish. We HIGHLY recommend Ugly Fishing."

Bill from Brandon Ms.
"My husband, 14 year old son and I fished with Captain Patric last week and had an awesome time catching speckled trout at Dauphin Island on Mobile Bay. He was knowledgeable, helpful and definitely the friendliest captain we've ever fished with. I'm not really known for my fishing skills but love to go out with my husband and son, they were happy they got to fish non stop without helping me bait my hook or getting my fish off the line. We all had a great time and would definitely go fishing with him again!"
Karen F. from North Carolina