Mobile Bay Flounder Fishing Charter with Captain Taylor Morrow:
If you're an avid angler seeking an unforgettable flounder fishing experience on waters of Mobile Bay, look no further than native Daphne fishing guide Captain Taylor Morrow. As part of the Ugly Fishing team, Captain Taylor's expertise and passion for teaching have made him a go-to resource for both novice and seasoned fishermen alike. In this blog post, we'll dive into all the ways Captain Taylor can guide you to a successful flounder fishing trip while exploring the beauty of Mobile Bay.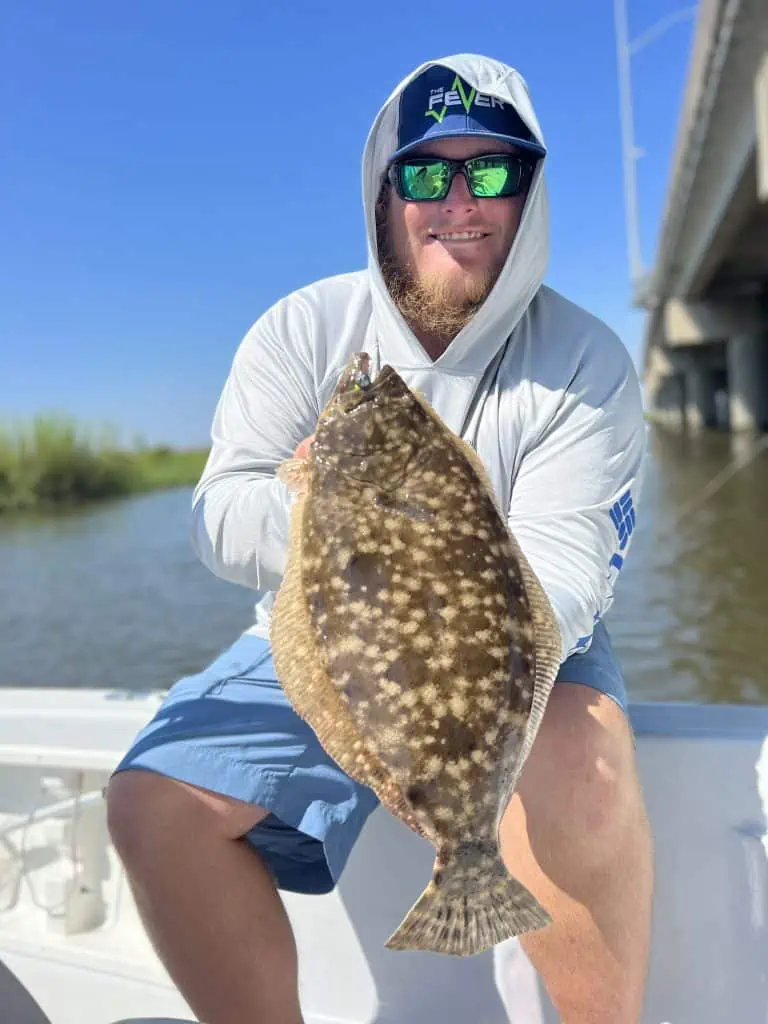 Local Expertise and Knowledge:
Captain Taylor's deep-rooted connection to Mobile Bay gives him a solid understanding of the area's unique fishing spots, tides, and seasons. This expertise ensures that your fishing adventure will be tailored to the optimal conditions for reeling in those prized flounder.
One of Captain Taylor's standout qualities is his eagerness to teach. He's not just about helping you catch fish; he's dedicated to imparting his fishing wisdom. Whether you're a beginner or a seasoned angler, Captain Taylor will provide you with valuable insights on baiting, casting techniques, and reading the water, all crucial for successful flounder fishing. Experiencing a Mobile Bay flounder fishing charter with Taylor will improve your fishing ability and over all fishing knowledge.
Targeting Inshore Species:
While flounder might be the primary focus on a Mobile Bay flounder fishing charter, Captain Taylor's knowledge extends beyond just one species. He can guide you to the best locations for catching other inshore species as well, making your fishing trip a diverse and exciting experience.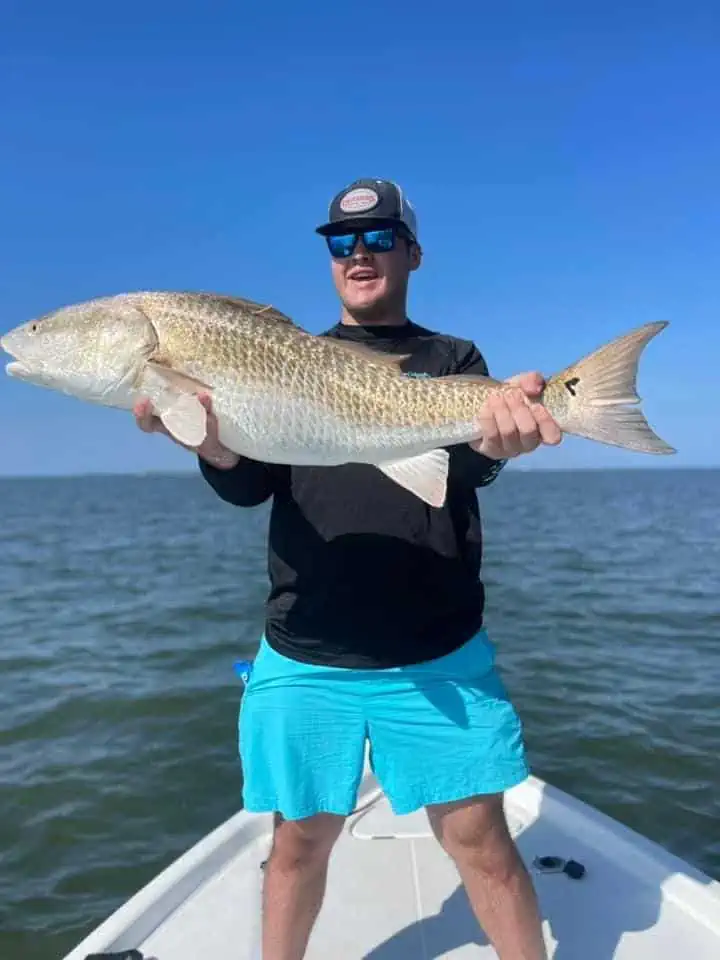 Mobile Bay Flounder Fishing Guide Customized Experiences:
Captain Taylor understands that each angler has unique goals and preferences. He takes the time to understand your expectations, tailoring the trip to match your skill level and interests. Whether you're seeking a relaxing day on the water or an action-packed adventure, Captain Taylor has you covered.
Properly Maintained Equipment:
With Captain Taylor, you don't need to worry about bringing your own gear. Ugly Fishing ensures that all equipment is well-maintained and of the highest quality, giving you the tools you need for a successful fishing excursion.
Local Insights and Stories:
Part of the joy of fishing is immersing yourself in the culture and stories of the area. Captain Taylor's familiarity with Mobile Bay's history and ecology will enrich your experience, providing a deeper appreciation for the environment you're fishing in.
Finally, if you're searching for an exceptional Mobile Bay flounder fishing adventure, Captain Taylor Morrow of Ugly Fishing is the guide you need. With his local expertise, dedication to teaching, and commitment to creating unforgettable experiences, he will undoubtedly elevate your fishing trip to new heights. Get ready to cast your line, learn from the best, and reel in those impressive flounder with the guidance of Captain Taylor Morrow. Book your trip today for an angling adventure you won't soon forget.